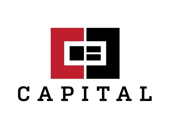 CEW Holdings operates two primary areas, construction and wholesale.
Capital Electrical Wholesalers, through a trade counter and a showroom, tends to all supply needs of electrical contractors, builders, developers, architects and designers, from first fix materials to luxury lighting.
Capital Installation and Design, can undertake any type of project from residential to commercial providing excellent workmanship across all disciplines.
Capital AV Solutions, specializes in home automation systems as well as audio-video installations and dedicated cinema rooms.
Capital as a group is always open to new ventures and has been actively expanding into new areas for over 10 years.
Contact Member
Contact Details
Marcin Wickowski
📞 0800 133 7425
🌐 View our Website
📍403 Greenford Road, UB6 8RF, London
Location