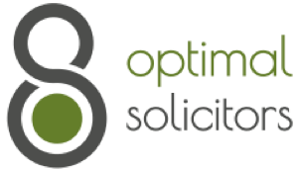 Optimal Solicitors is a modern, innovative and progressive law firm. We're champions of equality and diversity, and we strive to achieve the optimal outcome for every person and business, regardless of their background.
Our experienced team:
Remove the barriers
We make sure there are no obstacles to receiving legal advice. Optimal Solicitors also has specialists on hand to provide legal advice in multiple languages, including Polish!
Simplify the law
We explain things in straightforward terms so our clients can easily understand their legal position. With us, there are no hidden surprises – it's about putting people first.

Work to your needs
We tailor our advice and support to our clients' requirements, whether that's meeting in person, over the phone, by video call, or through email. Plus, our opening hours are flexible to suit your business' needs.

Save clients money
We absorb risk so our clients pay less to gain legal support or justice. And to help you cut costs from the beginning, we offer a free initial consultation.
We represent private individuals and business clients, both nationally and internationally. Excellent customer service and good legal advice is at the heart of what we do. Our team is always here for our clients, supporting them across a range of areas, from business law, to conveyancing, to family law.
Our business-related specialisms include:
Contact Member
Contact Details
Jacek Zawieracz
📞 07713199868
📍3rd Floor Oakland House Talbot Road, Manchester, M16 0PQ
Location