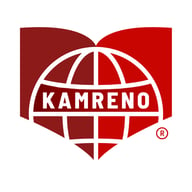 A full-service, outsourced Marketing Communications Agency offering strategic planning, marketing and advertising solutions to businesses both, across the UK and internationally.
We work in B2B and B2C business segments, combining our knowledge and experience to create marketing strategies that deliver measurable results.
'We want the client to feel as if he/she is working with a colleague from the team, and not an agency that only wants to earn as much as possible.' As part of the On Demand Service, the client receives access to over 30 specialists at the price of one director: graphic design, digital marketing, social media, telemarketing, marketing strategy, employer branding, website design, logo, SEO.
Contact Member
Contact Details
Renata Kaminska
📞07479309194
📍Kemp House, 152 - 160 City Road, London, EC1V 2NX
Location