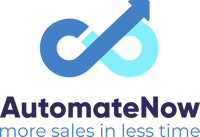 Our mission at AutomateNow is to help aspiring entrepreneurs to reach their potential by digitising their sales & marketing. AutomateNow is a HubSpot Partner. We are digital sales & marketing experts.
Whether you are selling online or sending a quote we can help you to streamline your sales. We will help you to capture the data that you need to automate your tasks.
Are you struggling to set up your HubSpot CRM? We have designed training and implementation programs to help you scale your business using HubSpot CRM automation tools.
We offer all-in-one sales & marketing solutions for your business, encompassing website development and content strategy using HubSpot Ecosystem, also covering lead-generation ads and formulating social media strategy.
For Micro and SMEs:
HubSpot workshops - we want to continue supporting the SME community in the UK and offer numerous workshops online free of charge.

Free 30min consultancy call - you get free advice on which HubSpot Licence is best for your business.

2hours long Hubspot Audit - you get customised recommendation on the right HubSpot license for you and a draft implementation plan.
For SMEs and large businesses
Startup Plus for Sales or Marketing Starter Subscribers

Sales Automation for Sales Professional Subscribers

Lead Generation for Marketing Professional Subscribers
"My mission is to help aspiring entrepreneurs to reach their potential by digitising their sales & marketing." Bart Kowalczyk / Director & HubSpot Consultant
Contact Member
Contact Details
Bart Kowalczyk
📞 07842613016