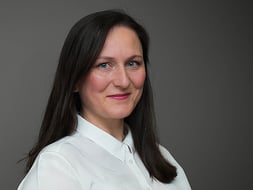 Izabela Suchomska is a Tax Partner Nyman Libson Paul LLP. She graduated with a Masters in Foreign Trade at the Poland Cracow University of Economics in 2007 before joining NLP in 2008. She passed her Association of Taxation Technicians exams and was the winner of the prestigious President's medal awarded by the Association. She is also a Chartered Tax Adviser.
She has extensive tax expertise and specialises in private client matters such as UK personal taxation with an emphasis on property tax, residence and domicile, international private clients as well as onshore and offshore trusts. She also deals with corporation tax issues delivering bespoke solutions tailored to her corporate clients' needs.
She is responsible for managing the tax relationships with some of the firm's most significant clients ranging from Hollywood actors and sports stars to entrepreneurial businesses and established organisations, advising them on their international and complex tax issues.
She combines all of this with being a proud mum spending many hours at the side of tennis and netball courts. In her free time, she enjoys swimming, cycling and going for long walks. She relaxes while listening to classical music and is an avid tennis fan.
Contact Member
Contact Details
Izabela Suchomska
📞
📍