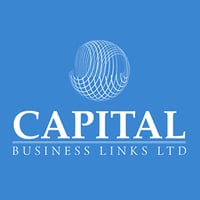 Capital Business Links Ltd (CBL) is the largest Polish-speaking accounting and financial consulting company in the UK. Its services address the needs of individuals, small- and medium-sized companies and international corporations. The firm's headquarters are in Ealing, West London, conveniently located between Heathrow Airport and the city centre.

Over the past two years, we've expanded operations into Poland by opening branches in Warsaw, Krakow and Gdansk. Back in the UK, we changed our headquarters, moving into significantly bigger premises. Our business has grown considerably in the past few years; the additional office space will allow us to continue to develop the business as the services we offer become more popular in the current market. We've hired more specialists and we cooperate with many new business partners to be able to offer more wide-ranging support.

We offer accounting services which comply with the highest UK standards. Our employees already have, or soon will, qualifications from ACCA (Association of Chartered Certified Accountants) or AAT (Association of Accounting Technicians) – currently the largest and most reputable accounting organisations in the world, or else have MBAs. Knowledge, experience and innovation make it possible for us to undertake the most difficult tasks in our profession with relative ease.

Capital Business Links Ltd (CBL) is a team of accountants and tax advisers providing a wide range of accounting, bookkeeping, payroll and tax services to limited companies, self-employed persons, partnerships and individuals.

The complexity of our services is the result of our team of specialists that range across all areas directly connected with running a business in this country: we work as a team to provide comprehensive, specialist services in every aspect. We also serve as:

- An accounting office that keeps company's records and accounting documentation, deals with tax issues, does tax and VAT returns and payroll (PAYE), and controls debtors and creditors

- A tax adviser's office, which deals with planning and optimising taxes and represents the company before HM Revenue & Customs (e.g. in the case of an audit or any legal dispute)

-A financial counselling office, which makes business plans, valuations, budgets, prognoses and analyses. It also completes documentation for bank loans, mortgages or insurance policies, and shows clients how to maximise profits

- A business counselling office, which helps to select an appropriate legal form of the enterprise, build its structures and manage its current operations

The services we offer cover all aspects of running a business at all stages from start-up, through the rapid growth phase to maturity. Specifically, our services help clients:

- Before setting up the company, we advise on the most appropriate legal form of the future business in given circumstances.

- After choosing the legal structure of the company, we can register the business with appropriate authorities.

- Run the business's ongoing activities by managing its accounts, including Tax Return, VAT Returns, accounts with creditors and debtors, and with employees (Payroll, PAYE, P60 and P45). As for financial counselling, we mostly specialise in managing company's working capital and tax strategy.

- At the close of a business, by closing all the necessary accounting and tax formalities.
Contact Member
Contact Details
Piotr Kubalka
📞0208 567 99 44
📍Craven House 40-44 Uxbridge Road, Ealing, London, W5 2BS
Location