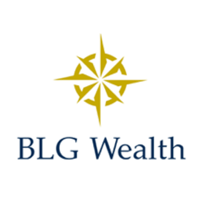 BLG Wealth provides independent fee-based financial advice to individuals who wish to create, enhance and protect their wealth. Our independence influences all aspects of our approach.
The only alliances we have are with you. We will provide you with a coherent strategy. With the flexibility and scope to apply broad based knowledge and specialist in house expertise, our advice remains balanced and unbiased. All aimed at achieving your short, medium and long-term goals.
From this freedom comes opportunity. Our independent and impartial approach enables us to offer pragmatic advice and deliver decisive recommendations. For you, that means a saving of money and time, and the acquisition of a clear, well structured strategy.
As Independent Financial Planners we are able to access the whole financial markets to provide relevant and flexible solutions to our clients needs. Our aim is to plan for our clients' long term financial security with particular focus on tax planning.
Because of the depth of experience we have at BLG Wealth, our planners are able to provide help for individuals with differing circumstances, resources and requirements. Whatever your situation, at BLG Wealth, we believe that the skills of our planners, together with the years of expertise enable us to provide you with a solution you can trust.
Contact Member
Contact Details
Mirek Kruczyk
📞 02076282089
🌐 View our Website
📍Salisbury House, London Wall, London, EC2M 5QQ
Location