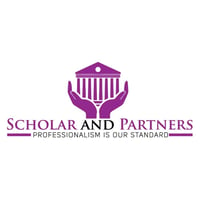 Insurance Brokerage & Risk Management specialist

Scholar and Partners is a specialist boutique insurance broker that specialises in local and International Commercial Insurances.

No matter the nature of the risk, we are there to provide support and assistance to our clients, each step of the way. We are a business of free-thinkers — working with key select partners, together backed by a driving ambition for success, we are able to create solutions that engenders tangible value and competitive advantage.

In an ever-competitive environment, our market leading knowledge, expertise and experience allow us to redesign and repackage products and services that are better aligned with the changing needs of businesses.

For us, it's personal. Each Scholar you speak with will take the time to better understand your needs, explaining and presenting insurance terms in a simplified manner and providing solutions and services that contribute to your business's financial strength.

Whether you are sole practitioner, small business with 2+ partners or international corporation, our global reach and technical expertise allows Scholar and Partners to provide you with the much-needed service and risk management advice that is best tailored to your business.

Providing PBLINK Members, with invaluable advice on their insurance requirements, support with your overall business model and possible introduction(s) to your next big contract.
Contact Member
Contact Details
Kavan Polson
📞07852 205 831

📍71-75 Shelton Street, London, WC2H 9JQ
Location