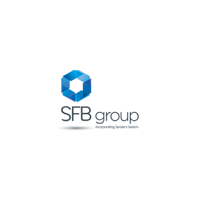 We help save you tax, time and worry as well as help you grow your business. We are also a family firm with all four family members involved in the business!

Jan, founder of the business has many years of real business experience which he is keen to share with you and customer care lies at the heart of our business. When Jan started the practice in 2005 he started with a blank piece of paper and thought, what should he do? He decided on his purpose, his Why... What inspired him... helping business owners to success in their lives.

Our Why. We see our purpose as helping people to be a success in their lives; especially helping you in all your business and financial affairs. We want to make a difference!

Our How. How do we help you?

Minimising your tax bills! Legally of course!

We take away all the hassle so you can concentrate on what you enjoy

Give you peace of mind that the things you find difficult to do yourself are done right and on time, protecting your business

Helping you get control over your business through understanding your business performance better and identifying and measuring the factors controlling and driving your business success

Give you focus and control so you understand your purpose and your end game and how you're going to get there, helping you grow your business and it's value, building your wealth and securing your future

Our What. So what do we do? We work with you as part of your team. Depending on the size of your business and the extent to which you want us involved in your business dictates how much time we spend with you through the year. Initially at the start of our business relationship we like to meet to establish your Why, your vision and end game and come up with your goals for the future. We then agree to meet with you on a regular (at least quarterly) basis through the year to discuss progress (financially and otherwise) and to challenge and keep you on track. We support this with the full range of services you would expect from an accountancy practice.
Contact Member
Contact Details
Jan
📞 01924 254802
📍19 King Street The Civic Quarter Wakefield West Yorkshire WF1 2SQ
Location