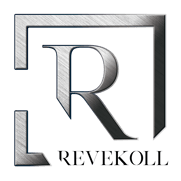 Revekoll is a manufacturer of gates, fences and balustrades, made of stainless steel.

Revekoll offers Premium-Class fences.


Detailing
Stainless Steel Detailing in Premium Fences"
…Creates luster deepens and enriches the colour of steel.
Acid-proof steel is one of the most durable materials used in many industries.
Stainless steel fences AISI 316l with elevated The chromium and nickel content, perfectly protects against corrosion for many years.
In stainless steel detailing, this layer consists mainly of chromium oxides and is several times thicker and more solid.
This gives the metal an excellent coating to protect it from corrosion and other chemical agents that can degrade its surface.
The result of such ongoing process in various areas is an improvement of resistance for up to 15-20 times, significant smoothing of the material surface and rounding of sharp edges.
Quality, safety and a solid construction with a lifetime warranty!
No visible welds or joints!

TECHNOLOGY Design
Durability for years
One of the decisive reasons why the most demanding customers choose stainless fences is because acid-proof steel is the most durable material available on the market.

Versatility
Stainless steel has got many applications, it is perfect to be used as fences and balustrades, as well as internal and external stairs.
Timeless Design
The stainless steel fence will bestow your house with elegance and prestige.
Quality, safety and solid performance with lifetime warranty!
Contact Member
Contact Details
Lukasz Jonczyk
📞+48503178525
📍Karzcino 30A, Słupsk, Poland 76-200
Location