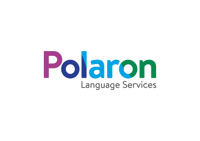 Polaron is an international business with expertise, networks and systems that empowers people by connecting them to the global community.


Our range of services includes:

European citizenship through descent including Polish, Slovak, Slovenian, Czech and German
Genealogical research in Europe, US, Canada, UK, Israel and Australia
Legalization and registration of documents including vital records, divorces and probates
Translations into 170+ languages
Polaron's team includes specialist project managers, international researchers and translators. With offices in Poland, Australia, UK, US & Germany, we are available around the clock.
Contact Member
Contact Details
Eva Hussain
🌐 View our Website
📍 South Bldg Somerset House Strand London, London, WC2R 1LA
Location