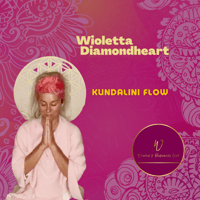 Advanced kundalini yoga teacher with over 20 years of experience in the field of yoga and healing.

Founder of Rise & Shine movement, where she leads daily early morning kundalini yoga and meditation sessions connecting and inspiring people around the world to start a day with grace, balanced body & mind in full connection to the Soul.
She's passionate about yoga teachings, people, she's committed to serving others, always creates a high vibrational sacred space for healing and transformation.

Her sessions, workshops and ceremonies are often very dynamic with lots of laughter and tears, open to all willing to step into their mastery. She offers a beautiful space for everyone to relax, expand and transform.

Having gone through difficult experiences herself she's able to bring true value to the sessions and one can feel that she's teaching from the heart, from profound experience, deep wisdom engraved by life itself.

She offers Spiritual Journeys to power places, Fasting Retreats, Woman Circles, Red Tents, Yoga for Pregnancy, Cocooning Inner Journey, Shakti Dance, Gong Baths, Crystal Bowls Journeys, All Night Gong Ceremonies around the world.

"Vibrate the Cosmos and Cosmos shall clear your Path."

Feel inspired, enhance your life without external enhancements.
Be your own healer, guide and own your own life fully.
Contact Member
Contact Details
Wioletta Diamondheart
📞 +44 (0)7956384160
📍160 Emlyn Gardens London W12 9UQ
Location