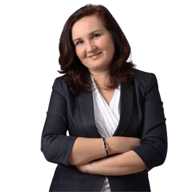 The economist and financial advisor, who believes that it is wise to have two sources of income.
Kamila is expanding her financial business with other areas, such as, mortgages and insurances.
Her profession and enthusiasm for finance are linked to her education as a master's in economics.
Kamila is also Network Marketing Mentor. This is her second business, which is her passion and gives her great satisfaction for supporting the community of people from all over the world.
She sees a lot of women, who are stuck in professional and private life, and cannot see the way forward. It is her passion to help those women to come out of their comfort zone and help them reaching their dreams.
Kamila has also qualified as a Mental Trainer and her role is guide people how to achieve the greatest goals in life.
She is very enthusiastic, ambitious professional women and mother of two children, who give her strength in achieving her personal and professional development.
Contact Member
Contact Details
Kamila Janus
📞 07594795904
📍London, UK
Location