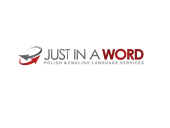 I strongly believe that everyone has the right to be heard and understood while expressing themselves in the language they feel most comfortable with. This is why I devote my career to supporting communication processes in various settings.
As a university-trained conference interpreter I have a proven track record working in multinational and multilingual environments. I'm always on a look out for new interesting project and challenges.
By and large, my service offering can be categorised into:
Conference & Business Interpreting (consecutive, simultaneous, whispered, remote): conferences, events, site visits, meetings, workshops, training, diplomatic meeting and settings, etc.
Translation: documents for legal, medical and insurance sectors, marketing materials, business documentation, websites, emails, letters, online content, etc.
Creative writing and transcreation: websites, blogs, slogans, leaflets, booklets, marketing offers, presentations, email templates, etc.
I am a member of the Institute of Translation and Interpreting and the Chartered Institute of Linguists, which obliges me to adhere to their Code of Professional Conduct and act in accordance with the high standards applicable to a member of a professional body.
Justyna Gutowska
Contact Member
Contact Details
Justyna Gutowska