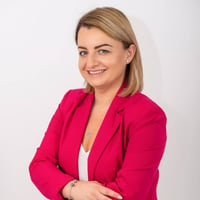 HR-People First Consultancy is a firm that specialise in providing affordable outsourced HR assistance to small and medium businesses that cannot afford or do not need full time HR department.
Our comprehensive expertise in HR and Training include:
1. Recruitment
2. Staff handbooks and contracts
3. Company policies
4. Audit of staff folders and employees' right to work in the UK
5. Compliance- audit of your current HR practices against UK employment statutory obligations
6. Training & Development
7. Staff Management- support in managing difficult employees
8. Absence Management
9. Disciplinary & grievance
10. Dismissals
11. Redundancy
12. Settlement Agreements
13. Payroll management
14. Retainer
15. Pension auto enrolment
We possess experience working within hospitality: Food Retail, Catering, Manufacturing, Building & Construction and Other Professional Services. We assist clients strategically integrating effective HR processes, programs, and practices into their daily operations.
10% for WBL Members, contact Agata on 07725944386
Contact Member
Contact Details
Agata Mabena
📞 07725944386
📍20-22 Wenlock Road, London, N1 7GU
Location