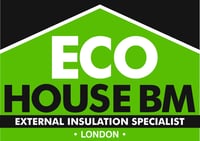 Our warehouse depicts our credibility, reliability and professionality of service, thanks to which we have gained the trust of our clients. We undertake both wholesale and retail business. We offer high-quality tools as well as building materials from renowned manufacturers such as Polimin, Ceresit, Mapei, Cekol, Kubala, Wkret Met etc.
Our wide range of materials and competitive prices are sure attraction and source of satisfaction to many customers. Our offer includes adhesives, plasters, coats, snips, tools, tapes and lots more. We guarantee our clients access to latest technologies used in building constructions. We provide transport services to clients for materials bought from us. Our awareness of on time delivery in the construction industry, compels us to deliver products to customers on time.
Our customer needs are our priority.
Contact Member
Contact Details
Rafal
📞020 8898 0022
📍27 Freetarde house, Lowther Road, Stanmore, London, HA7 1EP
Location