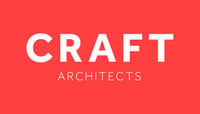 Craft Architects is London based architectural firm, specialising in residential projects, for both individual and developer clients. We also have a good experience in small / medium healthcare, commercial, hospitality, restaurants and food production facilities.
We are proud of our practical experience in construction (both partners have work physically on building sites before becoming architects) which gave us useful knowledge and hands-on approach when managing the design process.
We are also proud of our designs. We listen to our clients' brief and create spaces that meet their needs, showing you the full potential of what our design can achieve and how to maximise their budget.
Contact Member
Contact Details
Roman Halat
📞 0207 231 4361

📍Studio A303.1, The Biscuit Factory, 100 Clements Road, London, SE16 4DG
Location