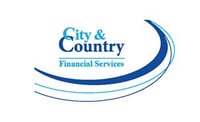 When it comes to making decisions about your financial arrangements, the most important consideration should be you, your needs and those of your family. For us this is always our first concern.

We have made it our policy to fully understand your situation, to find out what your plans are and to discover what really matters to you. Only then can we ensure you get the kind of financial advice that will suit your requirements and circumstances, both now and in the future.

The right product for you

We provide a full range of products including mortgages, protection, savings, investments and retirement planning, business protection and Will writing. We can also help with other areas of financial planning, as required. Being independent we offer 'whole of market' access to lenders and other providers, so we work on your behalf and we're not in any way limited to particular companies. This means we can find you exactly the right product for your needs and provide you with a suitable solution.
Contact Member
Contact Details
Sebastian Fuz
📞 020 3137 0500
📍154 - 160 Fleet Street, London, United Kingdom EC4A 2DQ
Location